See on Scoop.it – Drugs, Society, Human Rights & Justice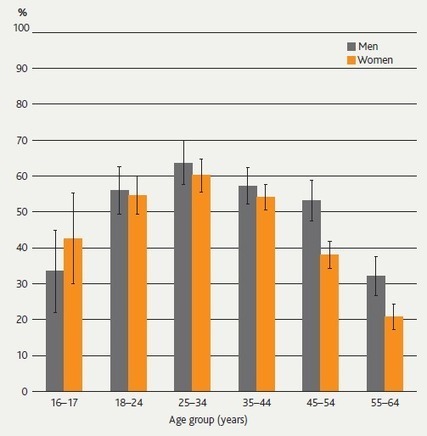 Every year there are two and a half thousand convictions of people aged 25 and under for possession and/or use of an illicit drug or drug utensil in New Zealand. Between 2007 and 2011, there were 12,895 convictions in this age range.
Julian Buchanan's insight:
Evidence suggests tough or soft approaches to drug law are not particularly influential upon levels of drug use. So we need to be more tolerant about drug use keep the issue out of the criminal justice arena and focus resources and attention upon problematic use. Current moves in NZ towards drug testing employees, beneficiaries, drug court offenders, and rejecting the Bill to decriminalise self medication with cannabis, suggest here in NZ we are still trying to eradicate drugs rather than live with them and manage them – tougher enforcement linked to the criminal justice system will only result in more criminals and more incarceration!
For more than a decade in Portugal possession of any drugs has been decriminalised – and it has not resulted in mass drug use or addiction. In fact rates of use/abuse compare well with other European countries nearby.
But it has resulted in massive savings to the criminal justice system, better progress in tackling drug related diseases like HIV and Hep ABC, and easier access for people getting the help they need.
See http://www.ihra.net/files/2012/09/04/Chapter_3.4_drug-decriminalisation_.pdf
If we are not yet ready for decriminalisation we should at least take the advice of the NZ Law Commission which states:
'We have concluded that a mandatory cautioning scheme is the most appropriate response to personal possession and use offences that come to the attention of the police' (2011 para 60 p.14) see: http://www.lawcom.govt.nz/project/review-misuse-drugs-act-1975
See on www.drugfoundation.org.nz