See on Scoop.it – Drugs, Society, Human Rights & Justice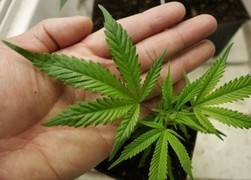 Since it legalized pot, the state has been wrestling with how to regulate the drug — and drugged driving.
Julian Buchanan's insight:
Driving intoxicated and impaired is wrong and irresponsibile, but there has been too much over simplistic thinking and scare tactics that make important debate in this area difficult. For example, having a substance in your system doesn't necessarily provide evidence of intoxication or impairement. Another example of the complexity is how can the police (in some areas) recommend Red Bull for tired drivers then stop and arrest drivers for traces of 'other' stimulant drugs? Some drugs like cannabis can be detected over a month later. A calm, carefully considered and non-emotive debate based upon science and evidence – not moral panic – is needed.
See on www.washingtonpost.com