See on Scoop.it – Drugs, Society, Human Rights & Justice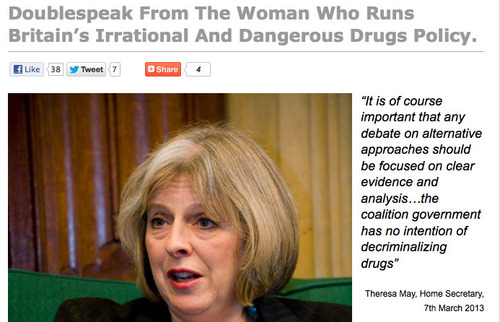 Julian Buchanan's insight:
We keep talking about 'drugs' as if they are a pharmacologically defined category – they are not. The notion of 'drugs' has no evidence it's a social construct.
After this interview Theresa May probably had some 'drugs' but being caffeine, alcohol and/or nicotine – although all toxic and potentially lethal – as well as enjoyable for most of us – they are outside the discourse and these drugs are excluded.

Evidence, science, reason and rationality are woefully lacking from drug policy. We have a drug policy befitting of the 19th century.