See on Scoop.it – Drugs, Society, Human Rights & Justice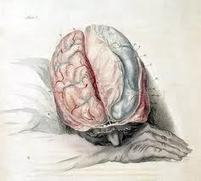 Addiction (whether to drugs, food, gambling, or whatever) doesn't fit a specific physiological category. Rather, I see addiction as an extreme form of normality, if one can say such a thing. Perhaps more precisely: an extreme form of learning. No doubt addiction is a frightening, often horrible, state to endure, whether in oneself or in one's loved ones. But that doesn't make it a disease.
Julian Buchanan's insight:
"The dominant party line in the U.S. and Canada is that addiction is a brain disease… the National Institute on Drug Abuse (NIDA) define it as a chronic, relapsing brain disease"
This is a misguided and dangerous path to go down – one that is being pushed by the US. The risk is that we'll lurch from a law enforcement approach and end up with a medical enforcement approach.
Addiction or problematic drug use as I prefer to call it, has much more to do with social disadvantage, psychological damage, inequality, abuse and sub culture, it's not a brain disease.
See on blogs.plos.org