See on Scoop.it – Drugs, Society, Human Rights & Justice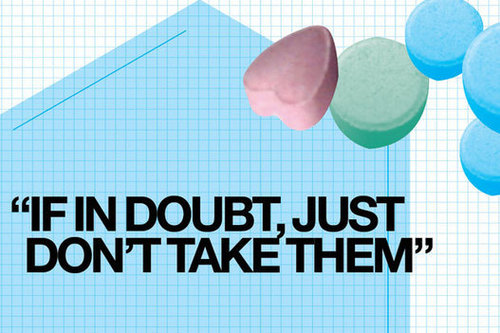 This is not just another drug scare story. 'Ecstasy' pills containing PMA are killing clubbers in the UK. Find out how to make sure you're not next, and why the government should be doing something about it.
All across Britain the revulsion has been palpable. In February, consumers trusting their supermarkets to sell them what they pay for, found they had been dining on horsemeat rather than beef.
Products were recalled, questions were raised in Parliament. It seemed like a throwback to a previous era. Food scandals such as this were common in the 19th century, when food labelling requirements were non-existent, factories operated without any scrutiny and the main principle of the business was profit for the manufacturers. Today, across Britain 500,000 ecstasy users are in a similar, but far more deadly situation. In the UK right now there is a state of complete chemical anarchy. Put aside for a moment your natural, healthy scepticism about drug scare stories, because this is real.
In a couple of decades from now, successive governments' unwillingness to regulate, control and license the trade in recreational drugs could well be seen as a gross dereliction of its duty to protect the public.
Julian Buchanan's insight:
So why not allow drug testing kits at clubs and music festivals to save lives?
See on www.mixmag.net