See on Scoop.it – Drugs, Society, Human Rights & Justice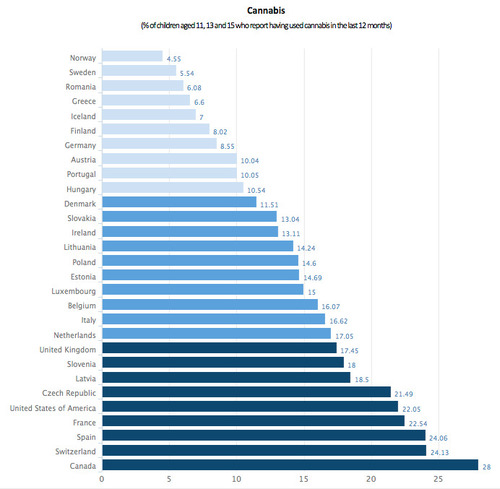 The UNICEF report identifies percentage of cannabis amongst adolescents across different countries.
Get access to the full UNICEF report on Child Well Being in 29 nations – here:
http://www.unicef-irc.org/Report-Card-11/
Julian Buchanan's insight:
After more than 10 years of decriminalisation in Portugal the percentage of young people using cannabis is much less than countries that impose tough criminalisation and punishment.
The consistent message from various sources and studies is that tough drug laws have little association with drug prevelance. But we know tough drug laws cause considerable damage.
See on www.unicef-irc.org