See on Scoop.it – Drugs, Society, Human Rights & Justice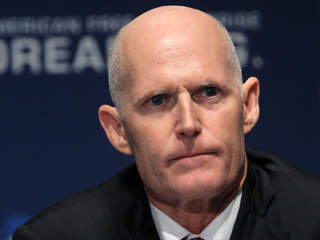 TALLAHASSEE, Florida (AP) – A federal appeals court has upheld a temporary ban on a law requiring drug testing of Florida welfare recipients.
The 11th U.S. Circuit Court of Appeals in Atlanta on Tuesday ruled that a lower court was right to temporarily halt enforcement of the drug-testing program. The opinion said the state of Florida hadn't shown a "substantial special need" for such mandatory drug testing.
Florida officials have argued that testing is necessary because it would deter drug use by those receiving welfare. Opponents say drug testing as a condition of getting welfare benefits is an unconstitutional search and seizure…
(click pic to continue reading)
Julian Buchanan's insight:
Drug testing beneficiaries is flawed science, flawed economics and a breach of human rights
See on www.wtsp.com