See on Scoop.it – Drugs, Society, Human Rights & Justice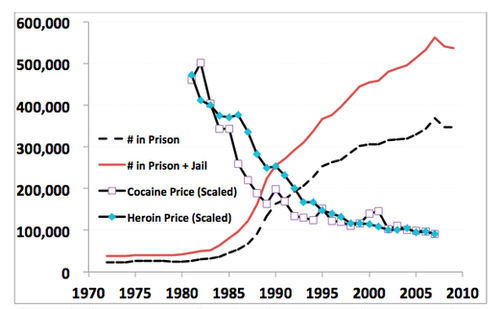 Fighting illicit drugs is all about raising the price people have to pay to get them. So why do they keep getting cheaper?
Julian Buchanan's insight:
I am assuming the prison population in per population and the price of drugs takes inflation into account in order to consistently compare like with like.
Reduction in supply with little or no reduction in demand should result in increasingly higher prices not lower, so this graph suggests that US efforts to stop supply internationally, nationally and locally have failed as has the efforts to curb demand.
See on www.washingtonpost.com