See on Scoop.it – Drugs, Society, Human Rights & Justice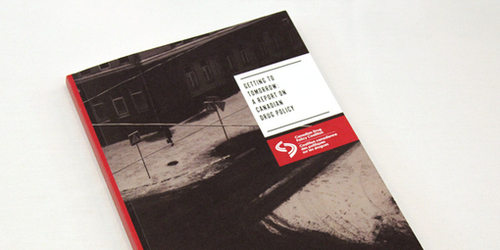 Our report documents how this approach, encapsulated by last year's enactment of minimum sentencing provisions for some drug crimes, neither supports health or public safety but will lead to increasingly overcrowded and costly prisons. But the most stunning display of unimaginative thinking when it comes to solving current drug problems is the refusal by our government to even talk about the failures of the overarching policy framework and the criminalization of drugs and prohibition – policies that not only create much of the drug crime in Canada, but also constrain our ability to address many drug-related health harms. In fact, the Canadian government was one of the few that voted against the 2012 motion at the UN put forward by the President of Mexico to have a United Nations General Assembly Special Sesssion on global drug policy in 2016. .
Even where provincial level policies attempt to make "every door the right door" people still fall between the cracks, or wait intolerably long for drug treatment services because private treatment is prohibitively expensive and the publicly funded workforce whose role it is to provide these services is small.
Julian Buchanan's insight:
Yet another critical report adding further weight to the overwhelming evidence.
We need to keep the armed forces and police outside the equation of controlling plants, herbs, compounds… what a peculiar mess we've got ourselves in – and even more odd that we've sought to defend and justify it for so long
See on drugpolicy.ca