See on Scoop.it – Drugs, Society, Human Rights & Justice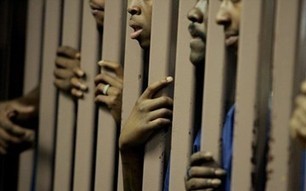 In 1971, three years before he would be forced from presidential office, Richard Milhous Nixon said to hell with former president Lyndon B. Johnson's War on Poverty—an effort that was showing some promise as the numbers of Black people struggling in the economic margins had begun a slow spiral downward. Still, "Tricky Dicky" Nixon said poverty wasn't the problem. Drugs were.
And so began the war against drugs, America's other long, national nightmare (this one even more unwinnable than the one in Vietnam). Four decades, two million prisoners, and literally countless avoidable deaths from preventable overdoses and infected needles later, voices once considered too radical for primetime or non-profit funding have moved center stage. Perhaps nowhere has a voice been more resonant in a single place than in Dr. Carl Hart's profoundly impacting new memoir, High Price: A Neuroscientist's Journey of Self-Discovery that Challenges Everything You Know About Drugs and Society.
Read more at EBONY http://www.ebony.com/news-views/rethinking-crack-333#ixzz2W2PzaXGT
Follow us: @EbonyMag on Twitter | EbonyMag on Facebook
Julian Buchanan's insight:
The war on drugs is not about drugs. Prohibition is about….
….the fear of the other, about maintaining cultural hegemony, it's about maintaining profit and business interest, it's about deflecting attention from the real underlying issues of poverty and inequality and as Dr Carl Hart reminds us …it's sadly about racism.
See on www.ebony.com