See on Scoop.it – Drugs, Society, Human Rights & Justice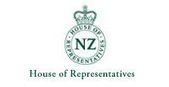 This is where our elected representatives make laws, debate important issues and keep a watch on government activity
Julian Buchanan's insight:
Possess any 'unapproved drug' $500 fine. Supply 2yrs prison.
Although tightened still in certain circumstances allows police to enter without a warrant (s.69)
Expert Advisory Committee specifies only 4 health officials with no requirement for drug worker, user, sociologist, criminologist etc (s.11)
Bill offers a world 1st – extending war on drugs to prohibit EVERY new psychoactive substance outright and punish poss/supply
Bill is basically Regulation & Criminalisation. It replicates existing legal (alcohol) v illegal (cannabis) model for managing legal highs!
One failed model extended!
See on www.parliament.nz