See on Scoop.it – Drugs, Society, Human Rights & Justice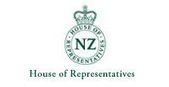 Click on the title above to link to download the Bill
Julian Buchanan's insight:
Summary:
Possession of any 'unapproved drug' $500 fine. Supply 2yrs prison.
In certain circumstances the police have powers to enter without a warrant (s.69)
The composition of the Expert Advisory Committee specifies only health officials – no requirement for drug worker, user, sociologist, criminologist etc (s.11)
The Bill offers a world 1st – NZ will be the first country to extend the war on drugs to include and prohibit EVERY new psychoactive substance outright. No more cat and mouse games- it's banned before its even made.
The Bill basically offers the possibility of regulation but also extends criminalisation and enforcement.
While I want regulation – this isn't it. In an advanced democratic society the government shouldn't be deciding what you can eat, drink or consume, and the police and law enforcement agencies shouldn't be seeking out and punishing those who take substances not approved and taxed by the state. Imagine if this model was extended to food, vitamins and supplements.
So in my view the excitement and praise towards this Bill is misguided, and demonstrated a worrying lack of discernment.
See on www.parliament.nz