See on Scoop.it – Drugs, Society, Human Rights & Justice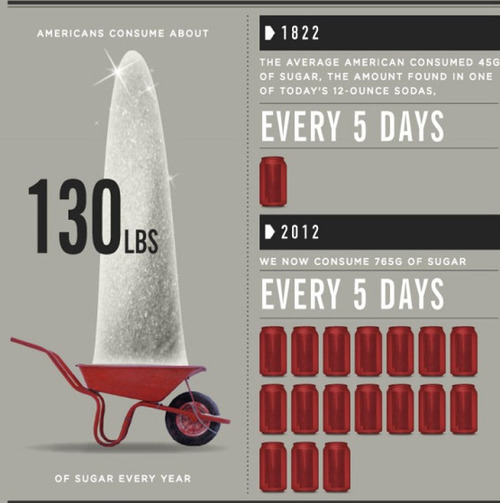 The beautiful and eye-opening infographic above, created by Online Nursing Programs, highlights just how severe the addiction has become. It points to how much sugar our favorite foods actually contain, as well as the health risks that come from refined sugar–from acne to obesity. And if the 1,700 percent increase in sugar consumption from 1822 to 2000 doesn't quite drive the point home, the infographic also suggests that due to the way it effects the brain, sugar can be equally as addicting as cocaine.
Julian Buchanan's insight:
The substances we we have learnt to call as 'drugs' is a social construct embedded in the 1950s culture and enshrined in the 1961 UN Single Convention. But there is no pharmacological science behind what we have termed a 'drug'.
Sugar, alcohol, tobacco, caffeine are all drugs – but these drug users would be very offended to be regarded as druggies, junkies or addicts.
Thankfully they don't run the risk of their life being ruined by a drug conviction. Or waking up at 5am to find the police breaking down their front door, or being sent to prison.
See on www.foodtechconnect.com